S 3300
TRUCK WHEEL BALANCER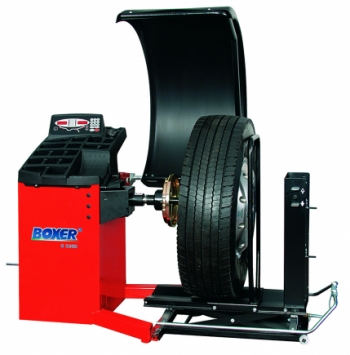 S 3300
TRUCK WHEEL BALANCER
PRODUCT DESCRIPTION
The S 3300 is an easy-to-operate truck wheel balancer with pneumatic loading device and low space requirements. Consequently, it is particularly suited for workshops and tyre shops which handle heavy truck wheels.
Automatic input of offset and rim diameter (2D SAPE)

Input of width via keys

Including pneumatic loading device

Gauge arm with weight clamp

5 alloy modes

Spoke mode

Electronic friction brake for braking after measurement

Virtual plane imaging (VPM) technique

Spacious weight tray with 16 weight compartments

Conspicuous display

Truck cone adaptor with spacer, cone for light truck wheels and 2 truck cones, weight pliers, truck rim width callipers, wheel guard
Expand ▼
Collapse ▲
Pneumatic loading device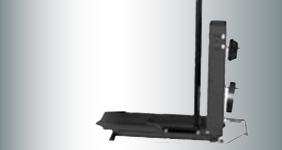 QuickBAL™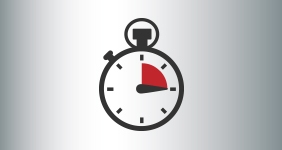 30% reduced cycle time, less than 4,5 seconds, maintaining the same high accuracy.
VPM technique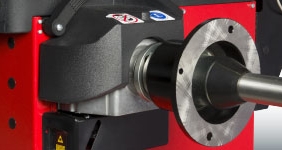 Measurement system for high precision and repeatability.
| | |
| --- | --- |
| Motorized | |
| Wheel clamping | |
| Diametre of shaft | 40 mm |
| Measuring speed | < 100 rpm |
| Balancing accuracy | |
| Balancing accuracy | 1 |
| Angular resolution | |
| Lenght of shaft | 40 mm |
| Rim diameter range | |
| Offset range | 8 - 26 |
| Rim width range | 2 - 20 |
| Max. wheel diameter | 1300 mm |
| Max wheel diameter | inch |
| Max. wheel weight | 250 kg |
| Input power (VAC) | 230 VAC 1ph 50/60 Hz |
| Dimensions LxWxH | 1370 x 1455 x 2005 |
| Dimensions LxWxH | |
| Net weight | 235 kg |